Televisa Univision Deportes Network (TUDN) chooses Viz Flowics to create more interactive programming 
Cloud-native Viz Flowics used to integrate fan engagement into production workflows.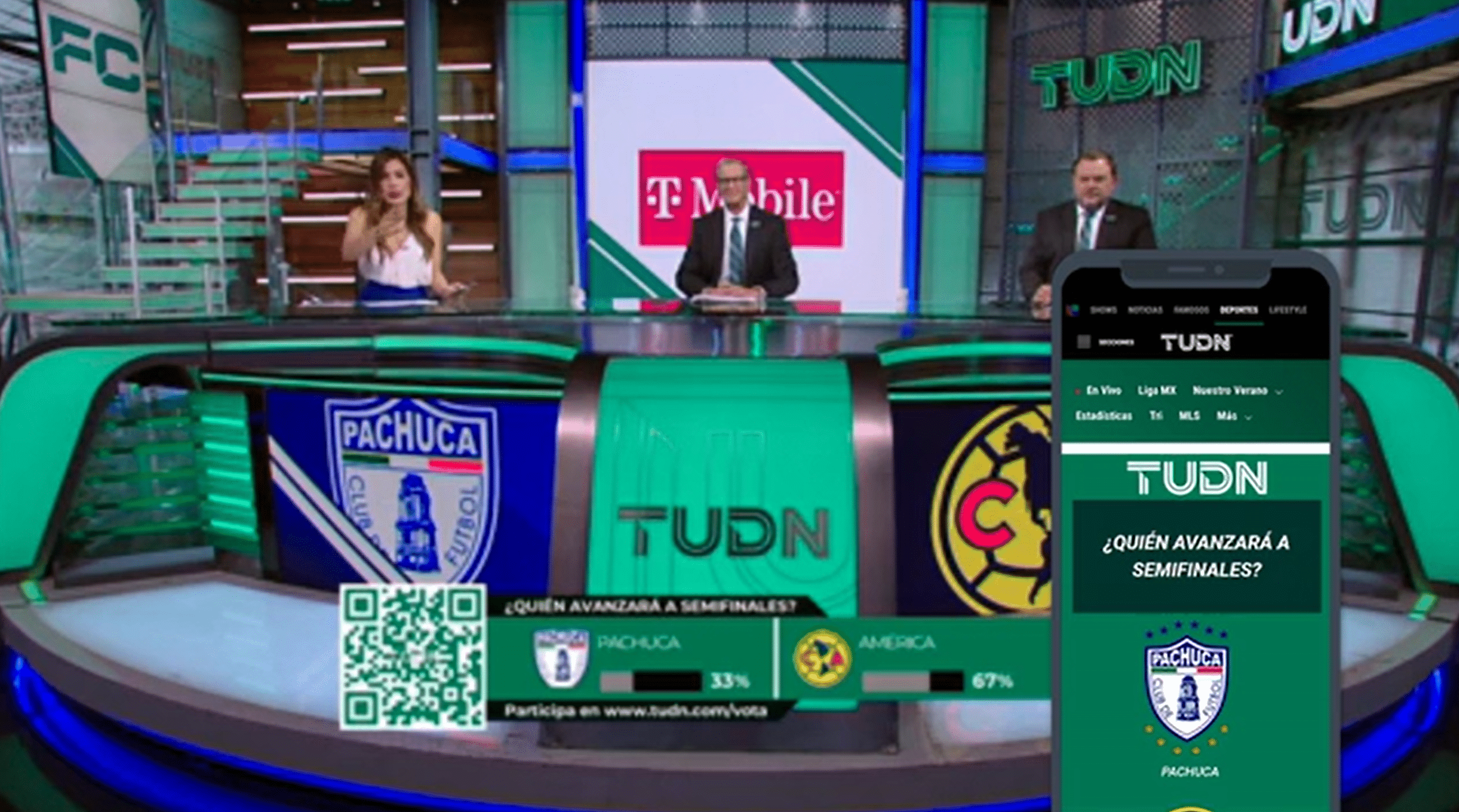 Sports broadcasters, such as TUDN, are using Viz Flowics to better reach and engage audiences by creating interactive viewer experiences.
Using Viz Flowics, the Televisa Univision Deportes Network can now provide new interactive experiences on digital platforms and social networks for viewers in the US and Mexico
Viz Flowics Second Screen and Middleware modules unify the user experience by allowing real-time viewer interaction. This can be done across multiple sources like social media, mobile apps, and the TUDN website.
Furthermore, the cloud-native HTML5 platform can be easily integrated with existing graphics systems. Viz Flowics is also a flexible tool that can be seamlessly incorporated to add interactivity into both studio shows and live events.
The cloud nature of Viz Flowics provides additional flexibility for remote production operation. Crews no longer need to be physically on location or at the network's production centers (Miami or Mexico City).
The addition of Viz Flowics supports TUDN in helping to increase audience participation and simplifying live workflows. The network has also managed to reduce production cost and times, while expanding advertising on-screen and digital properties.
Ultimate Guide to HTML5 graphics
New to HTML5 graphics? This comprehensive guide will help you understand cloud graphics and Viz Flowics workflows for any production – no matter the size.