Viz Arc 1.9
The Continuing Advancement of the Artful Control of AR Graphics
The latest edition of Vizrt's advanced augmented reality control system adds new third-party device integration, expands Unreal Engine control to include Level Streaming functionality, leverages Vizrt Object Tracker and OCR to create text graphics, and enhances Graphic Hub asset browsing and import from within the Viz Arc user interface. Read on to learn more.
New OCR and Object Tracker Integration
A combination of OCR integration, image stabilization, and other image enhancement techniques accurately reads, converts, and composes data into text graphics. Potential use cases include small sports productions where graphics can be automatically created by aiming a camera at a physical sports scoreboard to extract standings (ex. the score, the current period, the remaining time in the match, etc.). Vizrt's Object Tracker – powered by Viz AI, stabilizes the incoming image even in challenging conditions, such as a shaking camera.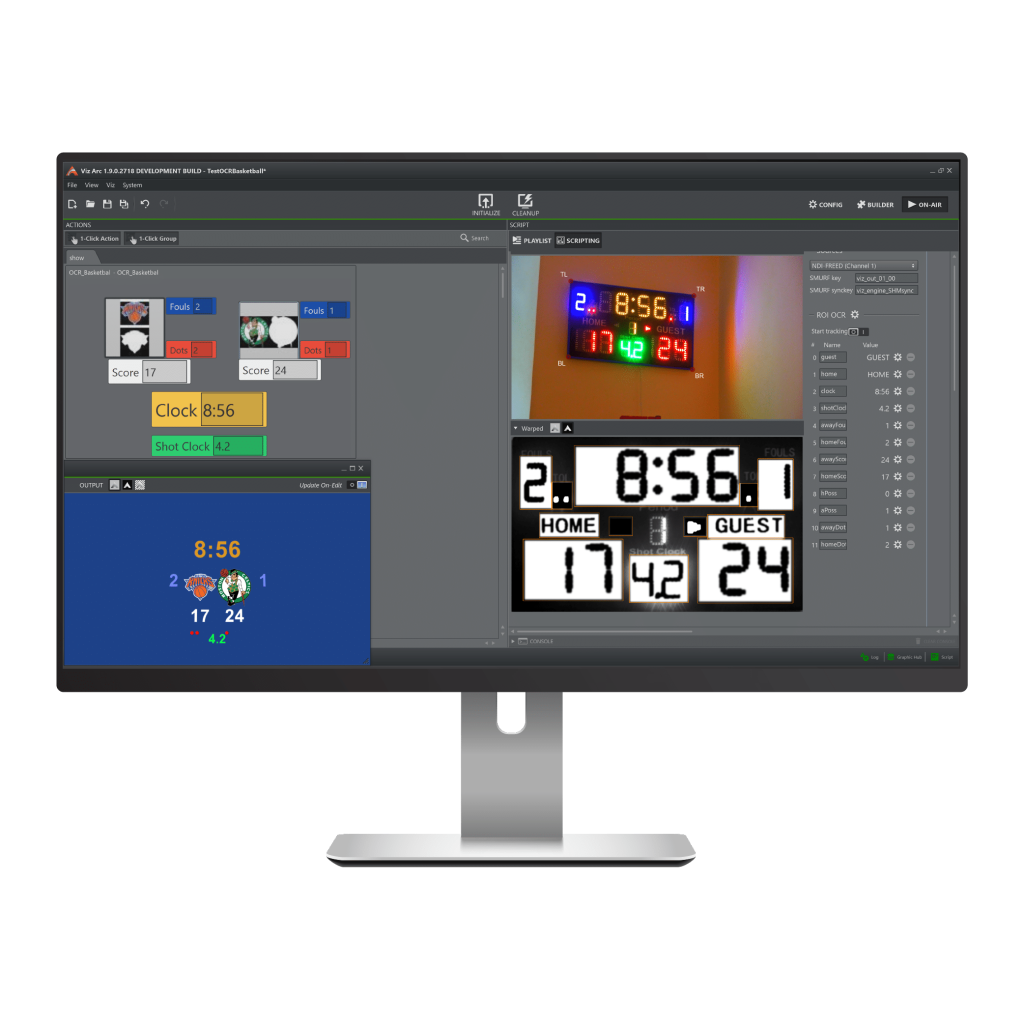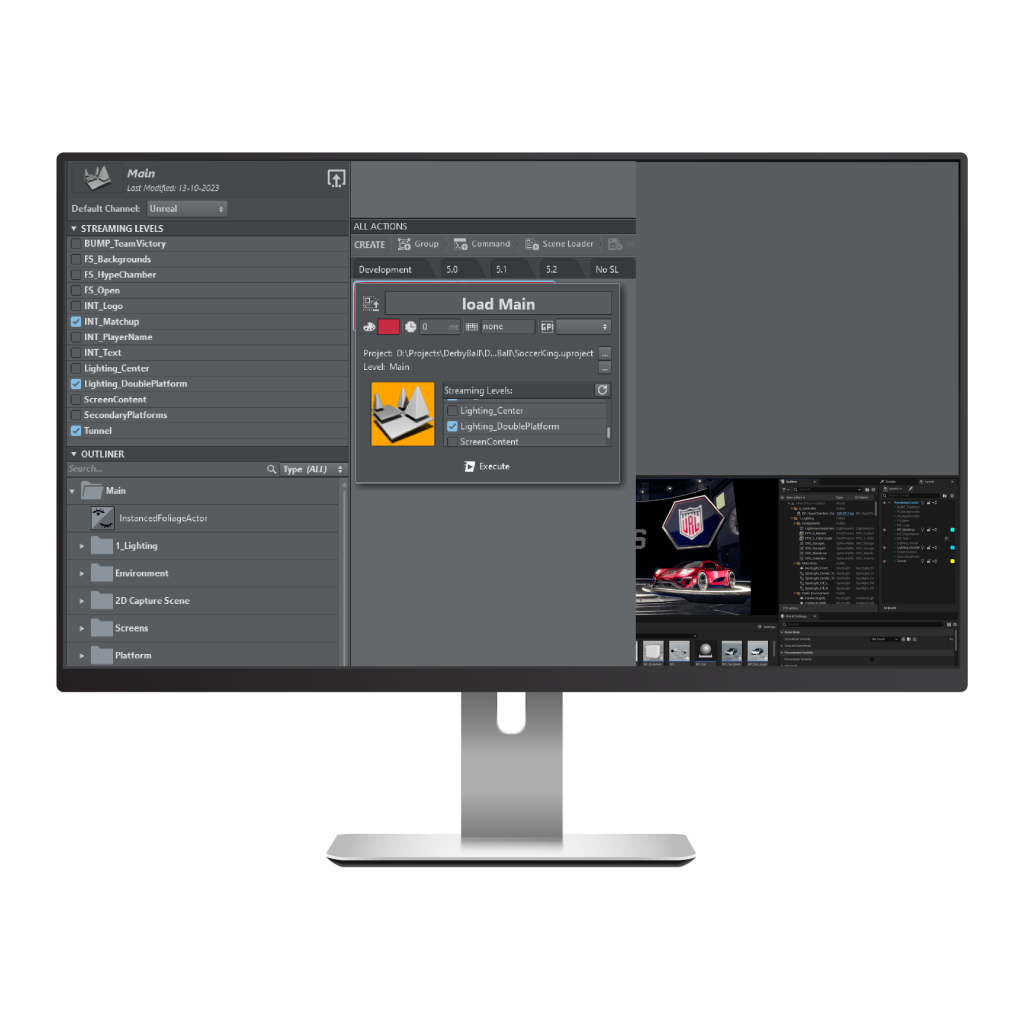 Expanded Command & Control of Unreal Engine Content
Viz Arc continues to develop and deliver new levels of control of Unreal Engine content. Viz Arc 1.9 expands this tightly integrated workflow by providing comprehensive control of assets and actors inside the Unreal Engine environment in combination with Viz Engine.
For example, users can now access and initiate actions to Unreal's Level Streaming feature from within the Viz Arc user interface. This makes it possible to load and unload map files into memory as well as toggle their visibility within a Scene or Sub-Scene during play.
Improved Graphics Hub Browsing UX
The latest enhancements to working with Vizrt's Graphic Hub, which is seamlessly integrated with Viz Arc, are primarily driven by customer feedback. Simplifying Graphic Hub user navigation, through the Viz Arc user experience, is significantly enhanced to include asset browsing, asset drag-&-drop import, as well as making the search and sort user experience faster and more intuitive.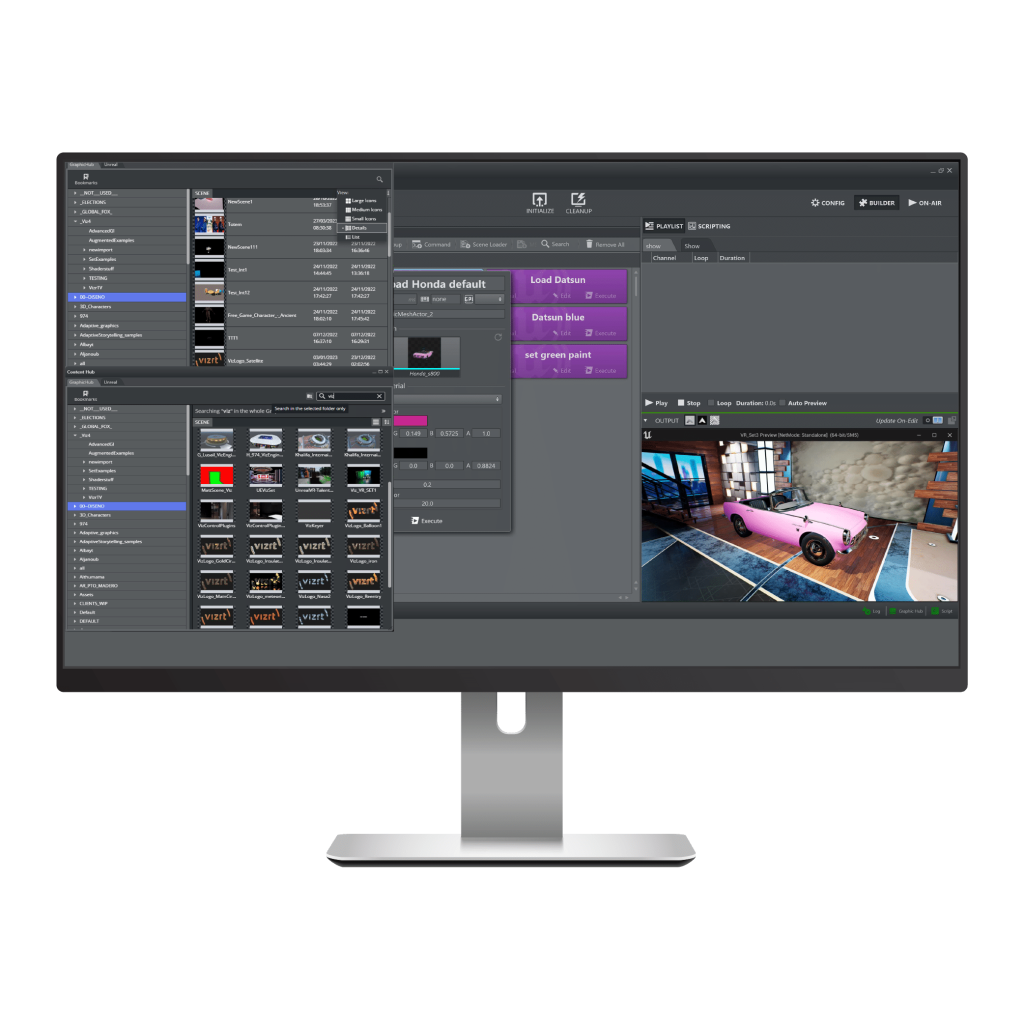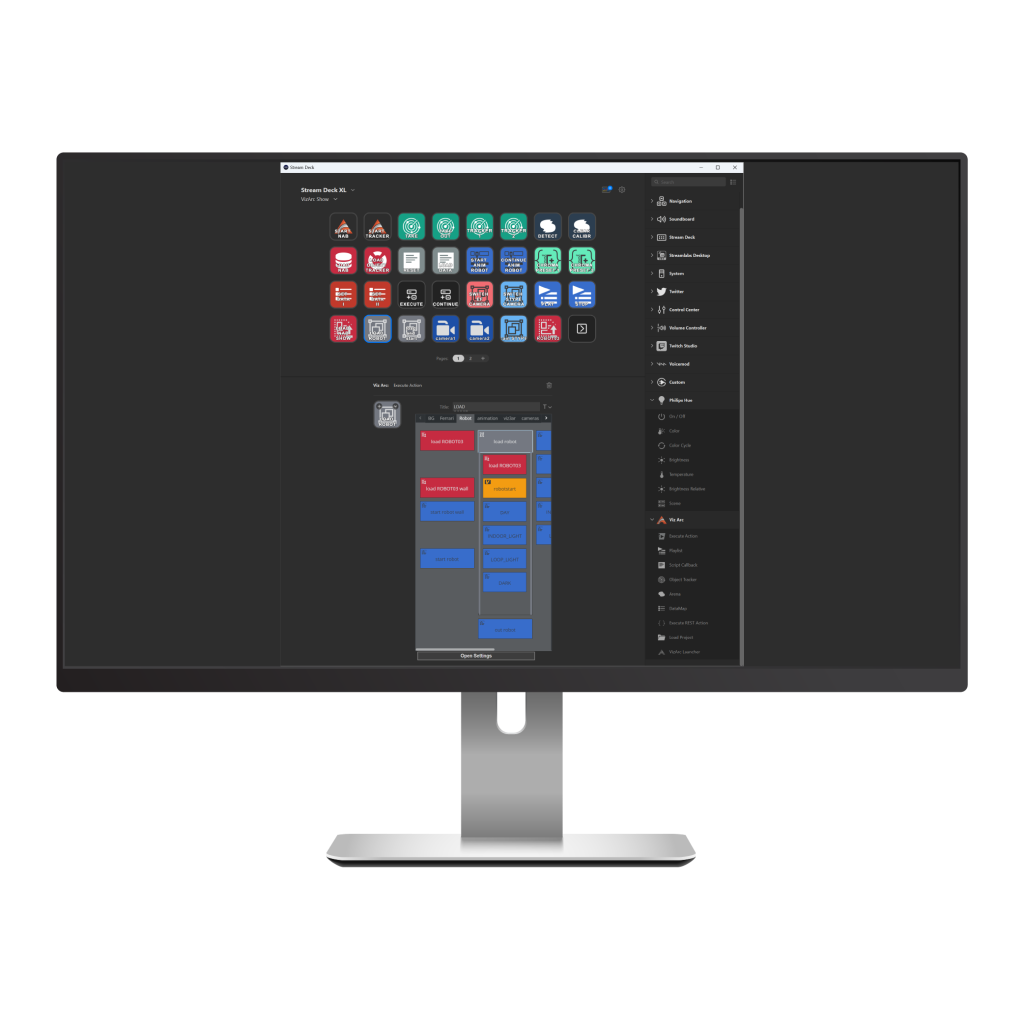 Elgato Stream Deck Plugin
Viz Arc 1.9 includes a new Elgato Stream Deck plug-in which lets the user map actions from the Viz Arc GUI directly to a designated Stream Deck console button. The new plug-in supports multiple Stream Deck profiles, each with its own 10-page set of buttons and dials.
For more information and to schedule a demo, please visit the Viz Arc webpage.
Viz Arc application installers and product documentation, including Release Notes, are available via the Vizrt FTP.