Ghana's Max TV covers the 2019 AFCON with on-air analysis and graphics tools from Vizrt
Providing game analysis and giving the audience a never-seen-before live broadcast of the 2019 Africa Cup of Nations (AFCON) were the two main goals of Max TV, a 24-hr digital satellite and terrestrial free-to-air TV channel based in Accra, Ghana.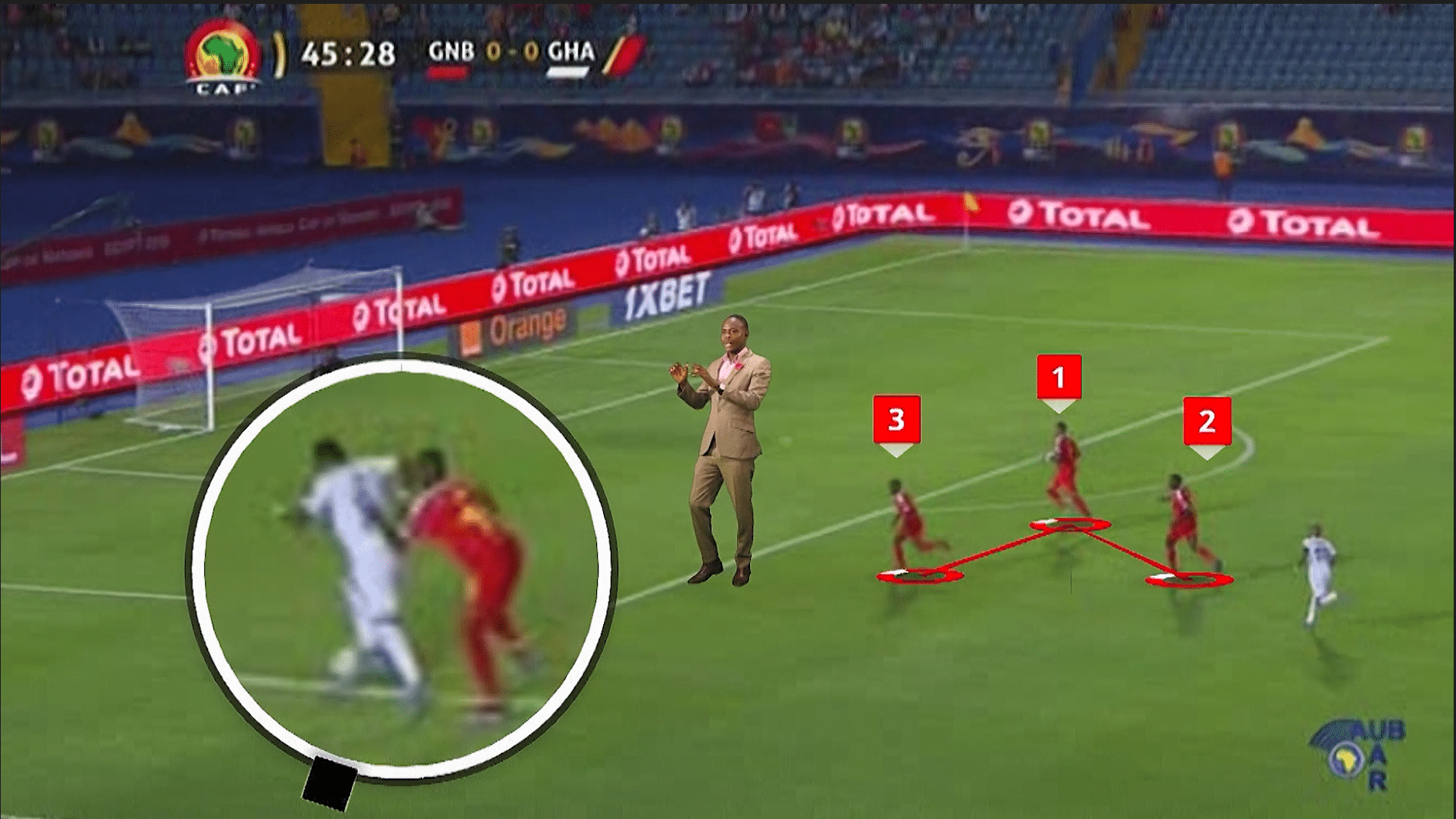 "We knew that Vizrt tools were the right solutions for us to deliver a new viewing experience for our audience. Football presenters, analysts, coaches and viewers were very impressed and commended us by bringing such technology."

Maxwell Techie
Owner and Managing Director at Max TV
Max TV needed to improve their sports broadcast production in time for the AFCON (African Cup of Nations), and Vizrt was quick to offer a quartet of software-defined visual storytelling (#SDVS) systems including Viz Arena, Viz Libero, Viz Trio and Viz Artist.
Vizrt conducted extensive on-site training for the graphic designers at Max TV. They learned how to use and maximize the potential of Viz Artist, Viz Arena and Viz Trio to produce cutting-edge sports graphics. "My team is very glad, and in fact, they told me that they have never seen anything like Vizrt solutions in the past," Techie added.
The successful project implementation let Max TV bring their live broadcast to a new level of visual storytelling. The viewers saw a virtual presenter, made possible by an exclusive Vizrt feature, standing on the field giving an on-air analysis during the actual game followed by post-match clips made by Vizrt's powerful telestration tools.
This kind of coverage has never been done by any sports channel in Ghana before.
"I think Vizrt has the best software for graphics and sports analysis that makes the game more enjoyable for the viewers. Viz Libero allows us to analyze the game the way a coach would analyze it, while Viz Arena gives us the ability to do live 3D graphics and place virtual advertisements onto the field during the live broadcast."

Malcolm Amonoo
Designer & Operator at Max TV
Philip Sitsofe Atsrim, Sports Journalist and AFCON Host, shared his thoughts on the product as well; "I thoroughly enjoyed using Viz Libero because it lets me pause, replay and analyze the game. It also provides me clear insights as to where the ball should have gone to, or what the situation should have been. It's a 100% wonderful technology for sports and I have loved it!"
Kevin Oakley, Sales Manager at Vizrt Africa, and Manish Aggarwal, Managing Director & Cluster Manager at Vizrt Greater India, are extremely happy to welcome Max TV as the first Vizrt customer in Ghana. "This is the first time that a sports analysis tool was used to cover a local football game in the country. It's a great way to educate the viewers as the tool gives important information and statistical data for them to understand the sport better," said Aggarwal. "Max TV saw this as an opportunity and invested in Vizrt solutions. We know that they will continue to do more amazing work using Vizrt tools."
This newly established relationship with Max TV is just the beginning of Vizrt's expansion across the African continent with the latest graphics systems and solutions to meet local broadcasters' requirements.