Enhance Your Vizrt Live Production Tools With Amazon Web Services (AWS)

Amazon Web Services (AWS) is the world's most comprehensive and broadly adopted cloud platform, offering over 200 fully featured services from data centers globally. Broadcasters and content creators large and small are using AWS for their live productions to produce more content, better – all while lowering costs, reducing carbon footprint, and becoming more agile and innovate faster.
The Vizrt Live Production Solution is an award-winning cloud-first and NDI®-native live broadcast production solution that provides software-based real-time switching, graphics, and studio automation and enables core and on-demand peripheral studio production, controllable from anywhere in the world. When deployed on AWS, broadcasters enjoy all the capabilities they expect from Vizrt's industry-leading visual storytelling tools with the additional benefits that the cloud offers.
When deployed using free-to-use Viz Now, the extended Vizrt Live Production Solution (including replay/slow-motion and 3rd party audio mixing and intercom) can be deployed into the AWS cloud in minutes, with no technical knowledge necessary, saving days of IT engineering time.
"Vizrt and AWS are better together. Combining Vizrt tools with AWS Media Services really helps our customers exploit the benefits of cloud and remote production workflows. AWS is both an integral part of our cloud strategy, and an inspiring R&D sparring collaborator. "

Ulrich Voigt
Global Head of Product Management, Vizrt Group
End-to-end live production tools available on AWS
The Vizrt Live Production Solution utilizes industry-leading software products including:
When deployed using Viz Now, you can also automatically deploy tried and tested 3rd party tools into AWS, including:
Key benefits of using AWS for your Vizrt-powered live productions
Deploying your Vizrt Live Production Solution tools in the AWS cloud enables:
Better cost management: far less up-front investment than traditional studio setups
Extreme scalability: react too quickly changing production needs by spinning up/down your Live Production instances as you need them
Incredible flexibility: easily access your cloud-hosted studio production tools from anywhere in the world
Being on-air, always: with complete redundancy and no single points of failure in AWS, you can be confident in your ability to remain on-air, always
Saves weeks of IT engineering time: deploy using Viz Now and your Vizrt and 3rd party live production tools are automatically deployed into your AWS environment in minutes, pre-configured and templated ready for use
Customer success stories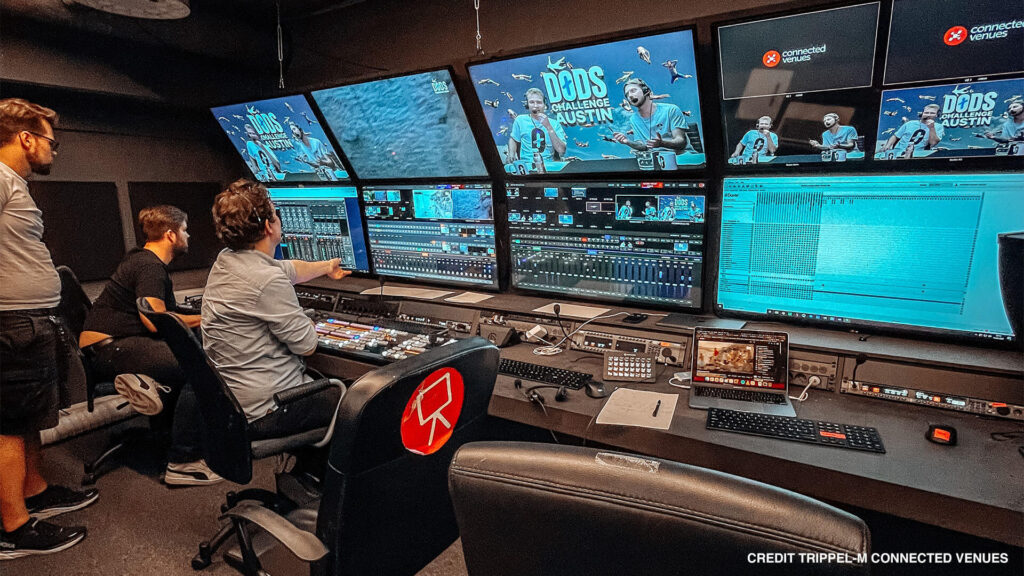 Dødsing, breaks through barriers to cloud-based live production with Vizrt's Viz Now
"Big broadcasters aren't the only ones who can achieve higher-quality productions anymore. With Viz Now, we did not need specialized cloud engineers; a few buttons to click and we were ready with automated deployment"
Vegard Elgesem,
CEO, Trippel-M Connected Venues
Vizrt helps Media.Monks pivot to cloud production to achieve best year yet during pandemic
"Having the ability to leverage this scalable platform to work the way we want is very empowering"
Lewis Smithingham,
Director of Creative Solutions, Media.Monks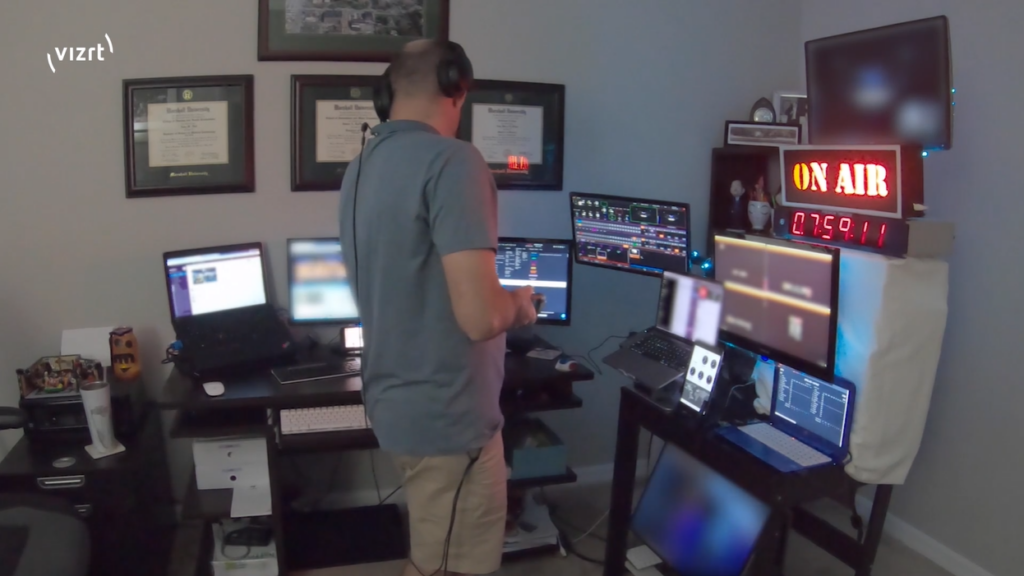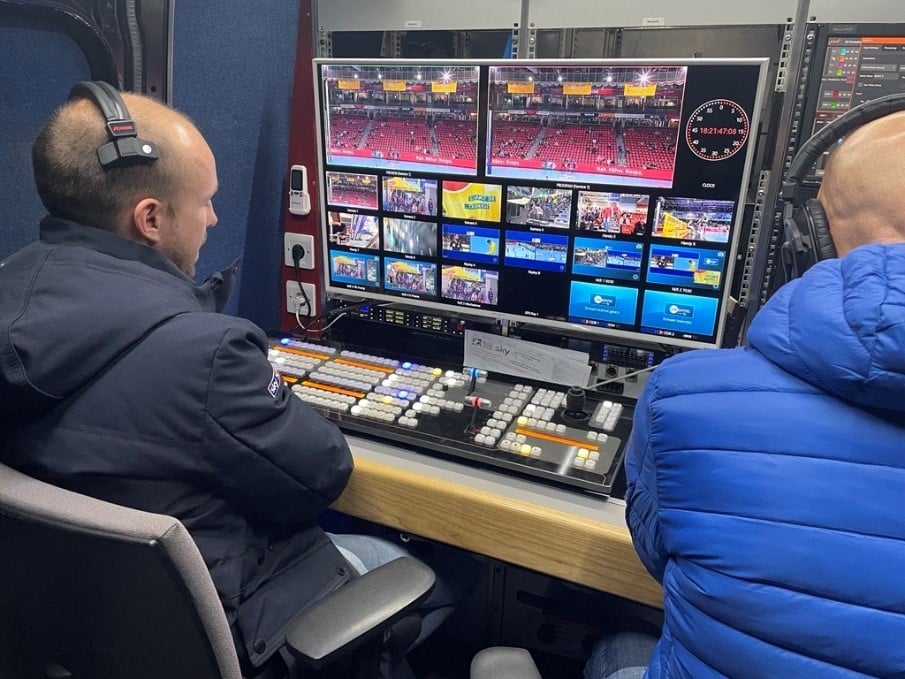 Sky Germany chooses cloud and Vizrt to deliver real-time 5G Bundesliga Handball Final
"…with the support of Vizrt, we were bringing the handball action very close to the TV viewer in unprecedented 5G transmission quality"
Alessandro Reitano,
Senior Vice President Sport Production at Sky Deutschland
Why choose Cloud for your live productions?
Attract and retain audiences by creating and delivering exciting and relevant in-studio or on-location content, produced from anywhere
Replace traditional hardware restrictions with cloud-hosted software freedom for greater flexibility, scalability, and redundancy in your productions
Keep viewers entertained by easily incorporating millions of NDI® sources for the most interesting content
Use the best talent for the show, every time, with studio control from anywhere
Easily and quickly adapt to the growing need to produce more live content and better stories with the same resources
What AWS services are available for your cloud live productions?