"Viz Multiplay has totally revolutionized the eNCA newsroom."

Jody Jacobs
Newsroom Operations Manager at eNCA
With a pioneering spirit that has seen it achieve several technology firsts in the country, it is no surprise that eNews Channel Africa (eNCA) is South Africa's most watched 24-hour news service. Its latest triumph is a massive 12×3 meter curved LED videowall as the backdrop for its main studio which displays a wide variety of 3D graphics and interactive video clips that help tell compelling stories daily. 
 
The multi-purpose studio videowall—the biggest on the African continent—follows a second, smaller (6×2 meter) videowall in a second studio that was installed in 2018. Both are now powered by Viz Multiplay, Vizrt's system for controlling what is shown on those screens and numerous smaller LED monitors on set as well.  
 
Viz Multiplay controls a variable number of screens from a single interface. Screens can be different resolutions and aspect ratios for creative freedom of studio configuration. Users can control individual screens or trigger content to multiple screens from one single touch or click. The simple interface also allows on-air presenters to control the graphics in the studio themselves as they deliver the news. 
"Viz Multiplay makes it easy for journalists to do the storytelling, from the editor's perspective all the way to the final output. One of the things we have been able to do thus far is to create a strong relationship between the anchors and improve how we tell stories. It has also helped us in terms of how our graphics flow within the studio. It is a great system."

Junior Qwabe
Group Head of Infrastructure and Technology at eNCA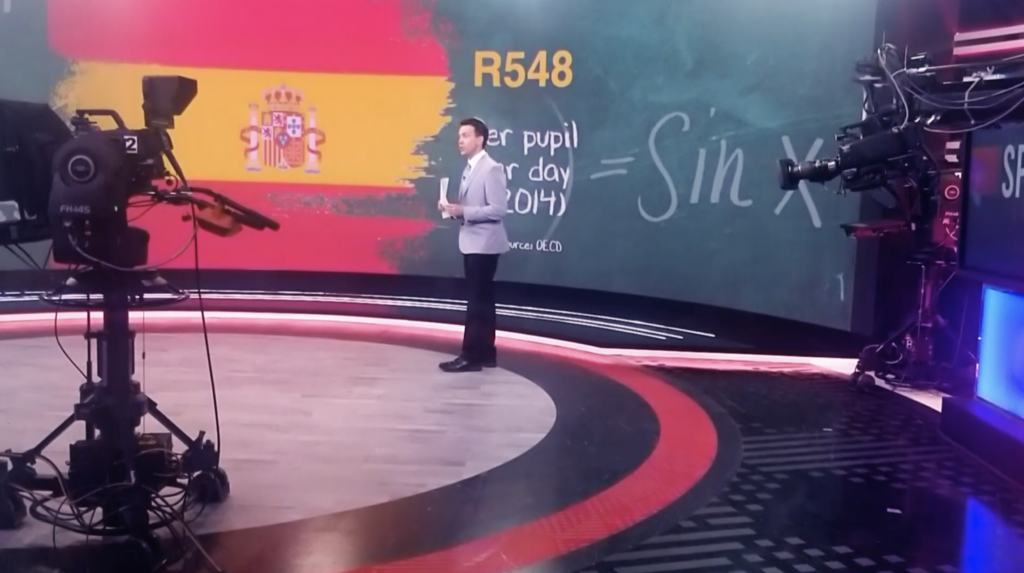 Since the Viz Multiplay system was installed in the fall of 2019, the news team has seen a huge improvement in productivity and efficiency in creating and delivering the graphics. It gives them the ability to play out graphics at full resolution which results in a better on-air image and that makes viewers happy. 
 
The integration into eNCA's existing workflow was 'easy and seamless,' according to Jody Jacobs, Newsroom Operations Manager at eNCA. The technical team now can focus purely on the product that is going on air and not worry about what needs to be put onto a screen or onto a videowall.  
"We could see that it was definitely going to add to our already existing Vizrt components in our news production. We have always tried to remain ahead of the curve in terms of technology and on-screen looks in South African television. Bringing Viz Multiplay on board has just accelerated that and demonstrates how we want to take chances and look at new ways of doing things"

Jody Jacobs
Newsroom Operations Manager at eNCA
The broadcaster initially launched in 2008 and it has used Vizrt tools extensively since 2009 including Viz Engine, Viz Pilot, Viz World, Vizrt's ticker, and interactive touch screen graphics.  
 
Viz Multiplay allows eNCA, the number one news channel in the country, to tell stories in ways that South Africans have never seen before on local television.